Resources, links, and information you or a family member may find helpful.
Useful Links
Link to Request your VA File, including your DD Form 214.  You will need to complete, print and either fax or mail the form to the VA. Please do not submit it online because the VA requires your signature. The VA will not accept an uploaded copy without a signature. Request Your Veterans Affairs File
Veterans Affairs Forms link.  Are you looking for a VA form? Click this link or cut and paste to your browser to go to the Veterans Affairs website's forms page: http://www.va.gov/vaforms/
Veterans Affairs Disability Compensation.  Do you have questions concerning VA disability compensation? Visit the Veterans Affairs website: http://www.benefits.va.gov/compensation/
New Jersey Judiciary Veterans Assistance Project.  The Veterans Assistance Project (VAP) is a voluntary referral service for veterans who come in contact with the New Jersey court system and who may be in need of veterans services from their local Veterans Service Office. The goal is to obtain services and support to improve the quality of life for the men, women, and families who have made sacrifices in the defense of the United States.  Available services include mental health counseling, addiction services, legal services, and housing. For more information, view New Jersey Judiciary Veterans Assistance.
Free tax return preparation for Veterans, military members and their families.  For more information, visit Veterans' Free Tax Return Preparation information.
In the Press
News articles you may find interesting related to Veterans.
Local VA hospital increasing mental health resources amid Taliban take over in Afghanistan, ABC Action News, August 18, 2021.  https://www.abcactionnews.com/news/local-news/local-va-hospital-increasing-mental-health-resources-amid-taliban-take-over-in-afghanistan
Please Don't Thank Me for my Service, New York Times, Feb. 21, 2015.
Agent Orange-Contaminated Planes Could Have Sickened Vets After The War: Federal Report, Huffington Post, Jan. 9, 2015.
Organizations
The American Legion.  Focusing on service to veterans, service members and communities, The American Legion currently has about 2.4 million members in 14,000 posts worldwide.
American Legion Auxiliary. The World's Largest Women's Patriotic Service Organization. For nearly a century, the American Legion Auxiliary has been serving, helping, and meeting the needs of our nation's veterans, military, and their families—both here and abroad.
Honor Flight Network. Dedicated to providing veterans with honor and closure. Honor Flight Network is a non-profit organization created solely to honor America's veterans for all their sacrifices.  They transport our heroes to Washington, D.C. to visit and reflect at their memorials. Top priority is given to the senior veterans – World War II survivors, along with veterans who may be terminally ill. Of all of the wars in recent memory, it was World War II that truly threatened our very existence as a nation—and as a culturally diverse, free society. According to the Department of Veterans Affairs, an estimated 640 WWII veterans die each day. Our time to express our thanks to these brave men and women is running out.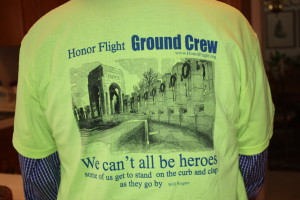 SeniorHousingNet. This organization aims to help older adults find housing that will meet their current and future care needs, while allowing the most active and social lifestyles possible. For individuals who are looking for information on emergency housing, please click this link.